advertising - big exposure, tiny little budget
About Traders Nation and it's broadcast reach
Traders Nation®
Hosted by Kurt Schemers and Don McKelvey, Traders Nation® is a television talk show for smallcap stocks, financial market news, and household name guests that is syndicated nationwide to 48-50 million households across 210 markets. Traders Nation®, the trusted name is real smallcap broadcasting since 2001.
Get Your Company Seen – National Cable Markets
Traders Nation® – Commercial Slot
Insert your :30 second commercial into Traders Nation® broadcast once or multiple times throughout the month. Need a commercial professionally produced? No worries, we can do that too.
Traders Nation® – Guest Appearance 30 Day Media Package
Professionally conduct a ten (10) minute interview on the show Traders Nation®, you'll get national attention, and then afterwards edit the interview for a polished look, and deliver the interview to you. For 30 days you'll be in front of active traders 24/7, have a prominent website presence, and be active with our newsletter alerts.
Traders Nation® – Premium Segment Sponsorship & 90 Day Media Package
Our smallcap media program is like no others. Step up to our 90 day professional marketing program.
See "Segment Sponsorship" demo on this page
Nowhere else can your company be discussed next to the who's who in the financial content and broadcasting industry. Guests on Traders Nation® have been: Billionaires Steve Forbes, president and CEO of Forbes Inc., editor-in-chief of Forbes Magazine, and Ken Fisher best selling book author and Forbes Columnist, Willie Nelson, Country Music Legend, Steve Doocey, co-host of Fox & Friends, Larry Winget, mega best-selling author and A&E's "Big Spender" host, and the list goes on!
Sample: Segment Sponsor for Traders Nation Broadcast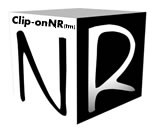 Clip-OnNR™ – News Re-distribution
Marketing your message shouldn't stop when sending out your company's news release. Sure, you tell the world about your news — but like a tomahawk, Clip-onNR™ targets active traders and investors. Clip-onNR™ is a low-cost, value-added, news release redistribution service every company should employ to compliment their message and business branding to the public.
Get details
Desert Son Media
1902 W. Union Hills Drive
#87372
Phoenix, AZ 85027
United States
(801) 494-0127
Toll Free (866) 320-4424